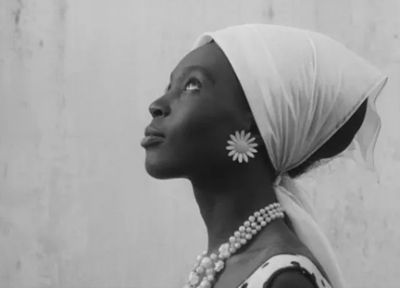 ---
Directed by:
Ousmane Sembène
---
Released:
1966
---
Run time:
65 minutes
---
Certificate:
15
---
View trailer on Youtube:
Click here
---
A black girl from Senegal becomes a servant in France.
The first feature by Senegalese director Ousmane Sembène, known as the father of African cinema, exposes the legacies of colonialism with a dignified and heartbreaking performance from Mbissine Thérèse Diop.
Black Girl tells the tragic story of Diouana, a young Senegalese woman who finds work as a childminder for a French couple in Dakar. When the couple return to the south of France, she goes with them, dreaming of a glamorous life on the Côte d'Azur. However, things don't turn out as she planned.
"Black Girl or La Noire de… was the first of Ousmane Sembène's pictures to make a real impact in the west. An astonishing movie, so ferocious, so haunting, and so unlike anything we had ever seen"
Martin Scorsese