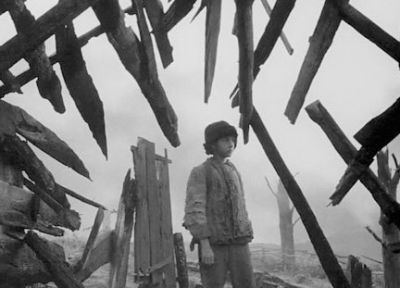 ---
Directed by:
Andrei Tarkovsky
---
Released:
1962
---
Run time:
90 minutes
---
Certificate:
12
---
View trailer on Youtube:
Click here
---
Andrei Tarkovsky's first feature film is regarded as one of the most cinematic debuts
As the film opens, 12-year-old Ivan has already seen extensive violence and sorrow; the Nazi invasion of Russia has led to the death of every member of his family.
To become a soldier and fight back is his earnest desire.
Ivan's Childhood was Tarkovsky's first feature film. It won him critical acclaim winning awards at the 1962 Venice Film Festival and the San Francisco International Film Festival.
In a 1962 interview, Tarkovsky stated that in making the film he wanted to convey all his hatred of war and that he chose childhood "because it is what contrasts most with war".