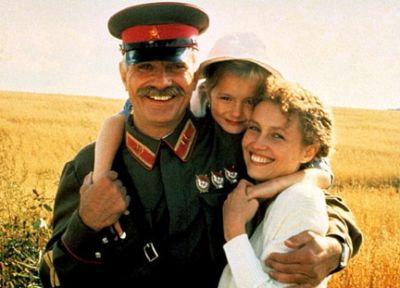 ---
Directed by:
Nikita Mikhalkov
---
Released:
1994
---
Run time:
146 minutes
---
Certificate:
15
---
View trailer on Youtube:
Click here
---
Oscar winner for best film in a foreign language at the 1995 Academy Awards
It is 1936 and a respected hero of the Bolshevik Revolution is living quietly in the countryside. The film is set against the growing threat of Stalin's regime of terror.
Burnt by the Sun won the Academy Award in 1995 for Best Foreign Language Film, and also the Grand Prix du Jury at the 1994 Cannes Film Festival.