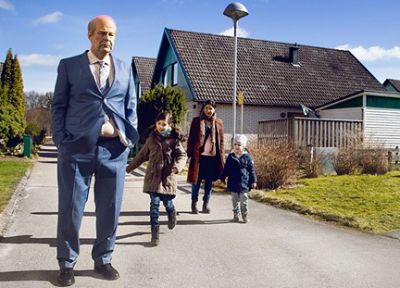 ---
Directed by:
Hannes Holm
---
Released:
2015
---
Run time:
116 minutes
---
Certificate:
15
---
View trailer on Youtube:
Click here
A drama comedy about unexpected friendship and love.
Ove, an ill-tempered, isolated retiree, spends his day enforcing block association rules and visiting his wife's grave.
He has finally given up on life just as an unlikely friendship develops with his boisterous new neighbours.
A funny and heartwarming adaptation of Fredrik Beckman's acclaimed novel, the film has already become one of the most-watched Swedish films of all time.