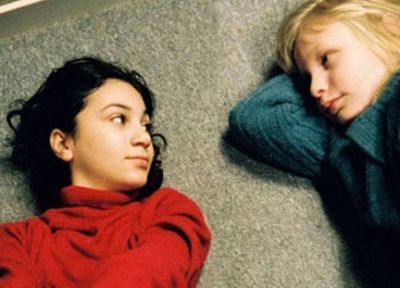 ---
Directed by:
Tomas Alfredson
---
Released:
2008
---
Run time:
114 minutes
---
Certificate:
15
---
View trailer on Youtube:
Click here
Oskar, an overlooked and bullied boy, finds love and revenge through the beautiful but strange Eli
Oskar is lonely, his parents have separated, neither one wants him.
One night he meets a girl called Eli who is about his age. Eli is lonely too and they become friends.
When Oskar asks 'will you be my girlfriend?' she touches him lightly 'Oscar, I'm not a girl!'
Eli is a vampire...

Eli's arrival coincides with a series of gruesome deaths and attacks. Though Oskar realizes that she's a vampire, his friendship with her is stronger than his fear... Swedish filmmaker Tomas Alfredson weaves friendship, rejection and loyalty into a disturbing, darkly atmospheric, yet unexpectedly tender tableau of adolescence.